Packaging design refers to how a professional company such as DIMPILL can create a comprehensive container for your products. Packaging design encompasses the selection of colors and shapes that identify with your brand, aiming to attract a new audience and increase your company's profits. A visually appealing design can make your offerings stand out and give you the resources needed to communicate information about your offerings to customers.
DIMPILL is Your Dedicated Packaging Design Consultant
DIMPILL is a multi-talented professional design firm that can help you bring your brand to the highest heights of success. Our professional expertise can help you improve your brand awareness, increase customer satisfaction, and improve sales results. Why DIMPILL? Because we offer specialized packaging design services to our clients in Saudi Arabia, Lebanon, Qatar, and the UAE. We possess over twenty years of experience in this field, which denotes our professionalism and effectiveness.
We Extend Our Package Design Services To
• Businesses
Do you need a specialized package design? Then we are the perfect company to work with. DIMPILL can create a packaging design highlighting the business gifts you want to bestow on relevant players in your field. We can handle any customizable container for products ranging from pens and mugs to presentation folders and book covers.
Our company could offer a specialized package design service for any product sold in your restaurant. Do you want to distribute your blend of specialty coffee? Then you will need the services of a firm that can handle the graphic designing process of your package, and this is where DIMPILL can step in.
• Box creation
Would you like to create gift boxes that reflect your unique brand image? Then DIMPILL can help you. Our experts can create packaging designs that complement your overall design signature. Do you want the products you sell online to be delivered to your customers in a special package? Then DIMPILL can be the company to bring your design vision to life.
• Products
Are you the owner of a company specializing in beverage distribution? Then DIMPILL can help you create packaging designs to help your business stand out. DIMPILL is a leading products packaging design company operating in the Middle East. Our merchandise and beverage package solutions can be ideal for enhancing your overall brand image.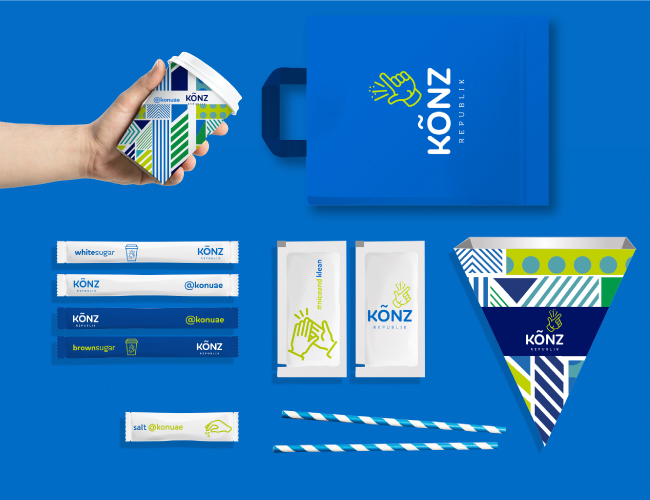 Why Do You Need to Optimize Packaging Design?
Professional packaging design can be vital to improving your company's market position. Calling on a firm like DIMPILL to handle the graphic designing process of your package can help increase your overall sales and reputation. Good product packaging design can help your customers make informed decisions about the items they buy, which will translate over time into a significant increase in turnover. Excellent design appeals to our emotions and can help us make last-minute decisions. Turning to a specialized packaging design company like DIMPILL will ensure your products stand out on the shelf, which is crucial for a successful sales strategy.
Here Are Our Five Most Crucial Packaging Design Process Steps
• Understanding the Client and Its Brand
As a specialized packaging design company, DIMPILL will implement a comprehensive process to understand the needs of the clients and their relevance to the brand you represent. To this end, our company will conduct market research to identify the elements necessary for success in different fields of action.
• Identifying the Target Audience
Good products packaging design is influenced by the public's willingness to interact with the services or products offered. Therefore, a professional company in charge of creating customizable design elements, such as DIMPILL, will first survey the market to identify your target audience.
• Associating Research Elements to Brand Image
The information gathered from identifying your target audience can be used to enhance your brand appeal. Are you a company trying to gain relevance? Then it would be best to have a packaging design team like DIMPILL to create a comprehensive design process for personalized packaging.
• Evaluating the Quality of Materials for Packaging
The packaging offered by your company must, first and foremost, be constructed of materials that will stand the test of time. Visual design elements are essential to attract the attention of your target audience. Still, carefully selecting quality materials is crucial to ensure the optimal protection of the products you market.
• Determining the Functionality of the Package
A good package must be functional and intuitive for the end user. The primary function of a package is to protect the product inside, but at the same time, it must be simple enough to be accessible to the average consumer. Opening packaging should be easy and not detract from the overall unboxing experience.
We Professionally Develop an Effective Brand Packaging Design. Here Are the Main Features We Consider
• Logo
Your company logo is one of the most critical design elements to make your brand stand out. Good packaging will always consider the factors that can turn your company into an authority on the market. For this reason, our packaging design agency will work with you to create a layout that puts your professionally designed logo at the forefront of your brand vision.
• Colors
The colors used on the package are crucial in setting the overall theme of the user's unboxing experience. Is the central color theme on your website composed of neutral hues such as gray or cream? In that case, you should want to maintain the same style in your packaging. Do you operate in a different industry where more vibrant colors are used? Then your wrapping should reflect your aesthetic vision.
• Fonts
A readable font is crucial to the success of the products you market. As a general rule, your packaging design agency will strive to use a simplified font that fits the branding ideals of the 21st century. But depending on the field in which you operate and the general theme of your business, there may be exceptions.
• Layout
One of the most critical aspects regarding design elements involves the current usage of the used layouts. A product layout must be practical and provide enough information to the consumer without boring them. The product's functional attributes must be foregrounded, presenting the rationale behind your brand's marketing decision to the consumer.
• Packaging material
The materials used for packaging are vital to influencing the buying decision of potential clients. Do you engage in the distribution of personalized gifts? Then you would like the wrapping of the products to reflect the mastery of the products offered. Cheap materials can work against you and irreparably damage the reputation you have worked so hard to attain.
DIMPILL's Characteristics for a Successful Package Design Layout
While other packaging design companies may take a more general approach to product wrapping, DIMPILL believes that creating personalized strategies relevant to the client's business is the primary key to success. Our interactive stylistic choices can transform plain wrapping into eye-catching presentations that make your product stand out. Our layouts are innovative, bring a note of modern touch to classic products and work together to create professional packaging that reflects your company's values. DIMPILL believes that your products should attract your customers' attention. To achieve this, we take an innovative approach to using colors and fonts, and we constantly work to fulfill your specific vision.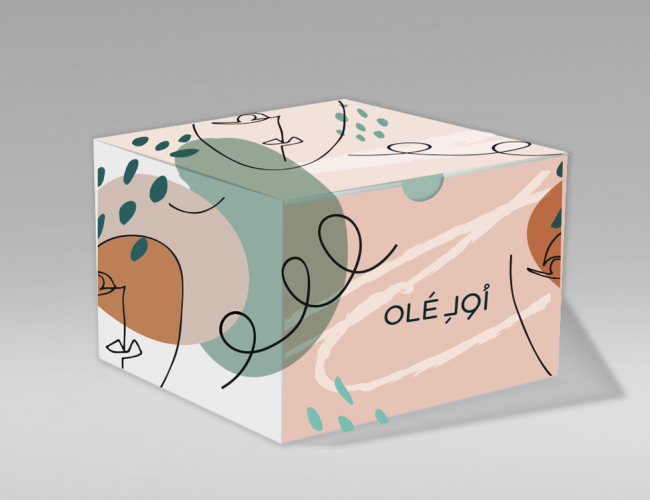 Essential Features of the Perfect Package Design
• Simplicity
Product containers should be simple and highlight the features of the marketed product. A minimalist approach is preferred and commonly used in the 21st century, and it can decisively influence the buying decision of potential customers.
• Clear Labeling
The same approach can be followed when talking about the labeling of the products. A label that highlights the main elements of the product in a simple but comprehensive way can be crucial for the brand's success.
• Straight Message
The message you convey to your customers must be clear and concise. Most packaging design companies focus on an approach highlighting a couple of main product taglines, and DIMPILL agrees with this philosophy.
• Honesty
The packaging design should consider product information and refrain from misinforming consumers. The wrapping of the product must accurately present its essential elements without omitting important details.
• Authenticity
As most packaging design companies would tell you, the design process should be consistent with the authenticity of the offered product. It is crucial for the labeling to include only elements that are part of the commercialized item.
FAQs
• Why Do I Need Professional Package Design Services?
Because you are a person who is interested in the success of your business, and the products that benefit from customized containers in almost all cases show more significant sales figures and increased customer satisfaction. You need a professional approach from a company like DIMPILL because your finances are essential, and you should enjoy continued success in the marketplace.
• Why Should I Choose Your Packaging Design Company?
Because we are a company dedicated to Middle Eastern values with over twenty years of experience in creating custom package models. Our priority for user feedback and top-notch communication sets us apart from the competition. We are always open to our customer's vision, and your success is the pillar that motivates us to improve our services constantly.
• What Are the Costs of a Packaging Design Layout?
The cost of a custom package layout will depend on the project's size and the client's specific requirements. The scope and complexity of the work will influence the final price, and these aspects will be discussed with the customer openly and clearly. One of our specialties is to provide explicit quotas that hopefully lead to a productive professional relationship.
• Are the Logo and Label Included in the Package Design?
As a general rule, the logo and label creation are not included in the final price for our services. Still, any package blueprint, by definition, must consist of logo and label elements, which are necessary for rendering your product information to potential customers and without which a complete layout of your product cannot be created.
• Are You Able to Deliver Custom Design Packaging Boxes?
Of course. Our company can work with you to create a custom package that brings your vision to life. DIMPILL prides itself on the ability to create custom package proposals for any industry relevant to the values of the Middle East, and the expertise of our talented team can be your number-one ally in the fight for market relevance.