Graphic design is the totality of methods that a specialized company like DIMPILL can implement to edit and manage the visual image of your company. The process involves the use of well-defined visual elements such as colors, graphics, or unique fonts to facilitate the transmission of a message to your target audience. Why is it important? Because it's a surefire way to increase your recognition in the marketplace. Proper graphic design can be invaluable when you want to form a cohesive image of your brand that is synonymous with the values you hold dear.
Meet Our Highly Experienced and Extremely Creative Graphic Designers
DIMPILL is a company specializing in graphic design services with over fifteen years of experience in providing top-notch solutions to clients in Saudi Arabia, Lebanon, UAE, and Qatar. Our graphic design portfolio is impressive, and our specialized graphic designers can provide you with a personal approach to your unique ideas that will help you identify the requirements of your audience. Do you want a creative team? Then we are the right partner for you. Are you interested in working with a company with experience in website graphic design? Then you can call on the most professional firm dealing with computer aided graphic design services in the Middle East.
The Services Included in Our Graphic Design Portfolio
• Web Design
Our firm employs experts in website graphic design who can take your vision to the next level. A proper graphic design website vision deployment can be crucial to getting your online brand to the next level. Are you the owner of a website dealing with food distribution? Then you'll need DIMPILL's graphic design website services to distribute your irresistible offers to the masses. Our graphic design portfolio speaks for itself, and we can help you take your business to new heights of success. From web design to product management or digital marketing, our company is the all-in-one solution for your web development questions.
DIMPILL can help you set specific guidelines that will become your company's identity over time. Our graphic design portfolio makes us the ideal partner to confide in, and our Arabic graphic design experience makes us your Middle Eastern ally. Need a graphic design logo? Then our company can help you. Do you want your website to benefit from specific icons and illustrations? Then our computer-aided graphic design touch can be beneficial. Or you can call on a firm specializing in user experience design. Either way, we can be the ideal partner for your digital marketing vision.
Why should you call DIMPILL to create a cohesive packaging graphic design vision for your products? Because we have the necessary experience to tackle all your requirements. Proper packaging graphic design is the foundation of success for any company that wants to gain recognition in the market. Our impressive graphic design portfolio has transformed us into an authority on the market, and today our Arabic graphic design is recognized all over the Middle East. Why use our company for your packaging graphic design requirements? Because we use the best software on the market and employ the most experienced graphic designers.
• Marketing Design
Do you need to call on experienced digital marketing experts? Then our company is the partner you've been waiting for. What is digital marketing design? It is a visual design approach for marketing uses. Calling on an experienced Arabic graphic design company such as DIMPILL is crucial in creating a professional look for your firm in relation to other businesses in your field. In addition, a properly implemented digital marketing design strategy created with our professional graphic designers will lead to a predictable increase in search engine analytics data.
• Illustration Design
Do you need a proper illustration design? Then you have come to the right company. Our professional graphic designers can create sublime illustrations to attract your target audience's attention. From children's books to greeting cards, our professional graphic designers can create graphic schematics that match your visual design vision. Are you interested in logo graphic design alongside illustration design? Then our technicians can use the best graphic design software to create computer-aided graphic design visuals highlighting your product. We can offer the best graphic design logo ideas and the most appropriate illustrations for your project.
• Infographic Design
Why would you need infographics? Because they are an essential part of excellent product management. Infographic design can help you visualize your company's progress in the SERPs more effectively. Our designers can help you take your visual web design experience to the next level, which will help you create a product management strategy that considers all the crucial factors in the marketplace. Infographics design can be helpful when you want to understand bulk concepts efficiently. Turning to a company like DIMPILL, with experience in logo graphic design, web development, and industrial design, can be a breath of fresh air that will elevate the user experience of your visitors to a higher stage.
• Editorial Design
Are you the owner of a print publication working in a technical field and would like to call on a specialist firm to handle editorial design? Or perhaps you are the editor of an online fashion magazine and need the professional services of a company specializing in graphic illustrations and web design. DIMPILL can take care of all your editorial and visual design needs, whether we are talking about creating magazine covers, artwork for newspapers, or email stylistic choices. Our designers benefit from the best graphic design software on the market. They have all the assets at their disposal to increase your daily readers and the overall user experience of your guests.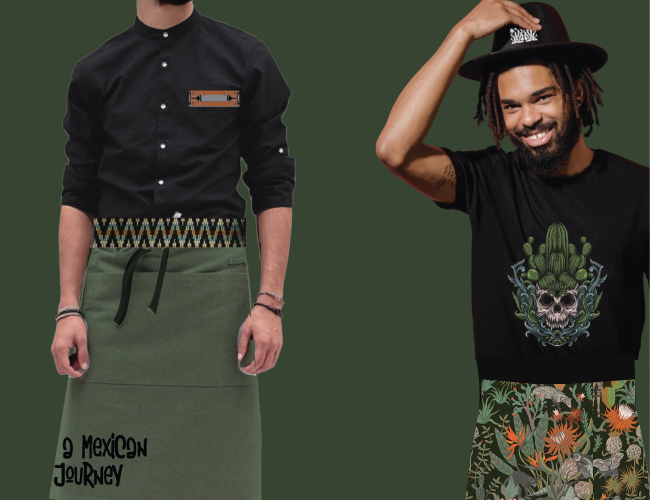 • Textile Design
Do you want to enter the vast market of wholesale garments but need a visual design that encapsulates your brand identity? Then our graphic designers may be the right people for your needs. From creating fabric graphic illustrations to industrial wallpaper design and state-of-the-art web development, our professional designers can be a real asset in your fight for industry relevancy. Are you interested in entering the competitive world of fashion? Then you will need the services of experienced industry design specialists who understand the need for well-defined chromatic values. And in this respect, DIMPILL is the graphic design company in Dubai, Doha, Beirut, or Riyadh that can meet your complex needs.
DIMPILL Graphic Design Services Expand to Multiple Business Areas
• Corporate Graphic Design
Our professional designers can take care of all your company's needs when it comes to corporate graphic development. Would you like a personalized set of business cards? Then our graphic designers can create a customized series for your needs, taking into account your essential feedback. DIMPILL is the solution for all your wishes, whether you need brochure design or corporate web development.
• Publications
Are you a publication that needs professional illustrations? Then our designers can take care of all your graphic needs. The experience of DIMPILL can be applied to all aspects of your business. Need a new look for your magazine? Then our experts can help you. Do you want our professional graphic designers to develop a new visual web development strategy for your domain? Then you've come to the right place.
• Products
The combined experience of our specialized designers helps us provide a unique identity for your products that matches your brand values. Are you a retail company and want your product packaging to stand out? Then you've come to the right place. DIMPILL is your graphic design company in Dubai, Doha, Riyadh, and Beirut that can give a new graphic identity to your items.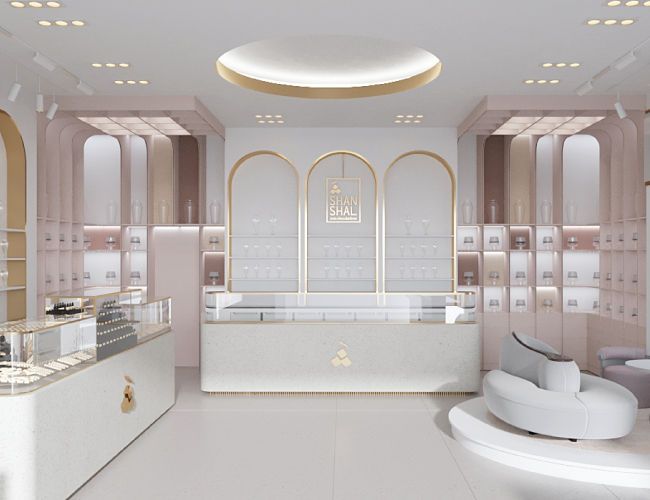 Do you want to change the identity of your retail store? Then you've come to the right company. DIMPILL is your graphic design company in Dubai, Doha, Riyadh, and Beirut that can change the entire look of your retail space. Our designers can help you maximize your available space, and our experts in user experience design can help you understand the elements that will appeal to your target audience.
The hospitality industry is highly competitive. For your restaurant to succeed in the market, you need to redesign your space with the help of experienced designers with professional expertise. Why should you call on the graphic designers employed by DIMPILL? Because they have an impeccable portfolio and can handle all your needs.
• Textile Businesses
Do you want to hire a graphic design company in Dubai to handle your textile design? Then our firm can be a critical collaborator for your success. Our professional designers are experienced in creating graphic illustrations matching clients' values. Our company has the expertise and experience to transform your business into an authority in the industry.
• Online Graphic Design Sites
Are you interested in implementing a fresh design for your website? Then our graphic designers can be the asset you need to get your business off the ground. The web development expertise of our designers can be crucial to implementing a user experience design that will bring you heightened relevance in the SERPs and therefore increased profits.
• Marketing Elements
When it comes to marketing, a correct strategy that takes advantage of graphic illustrations is crucial. Our professional designers can take care of the visual design of your marketing strategy, using tools relevant to user experience design that will enhance the look of your newsletters, emails, or posters. Why us? Because we have some of the best graphic designers in the Middle East, and our reputation precedes us.
Creative Graphic Design Elements That Define Your Message
• Lines
Lines can be a crucial visual element that directs consumers' attention in a predetermined direction. Our professional designers can use lines in their design implementations to divide existing space and create professional graphic illustrations.
• Color
Color is the most important visual element of a specific design. When used by professional designers, colors can create an immediate visual impact, highlight other product graphic features, and enhance the overall visual design.
• Shape
Shape refers to the general form of the item design. Why is shape important? Because it can define your brand identity and visually attract potential customers. Every design needs a shape because it can determine the selected product's identity.
• Space
Why is space important? Because it can let other visual design elements breathe. When implemented by skilled graphic designers, negative space can increase the readability of a specific text and positively influence other design concepts.
• Texture
In the 21st-century design language, textures have become more critical than ever. When implemented by talented designers, textures can redirect the client's attention toward a predetermined element and act as a tool that allows designers to give a special touch to a space.
• Typography
A correct typographic implementation should be a priority for all self-respecting graphic designers. Typography influences the readability of a text and can be a visual design element influencing user retention and interactivity with commercialized products or services.
• Scale
Graphic designers can use scales to bring visual design elements to the forefront. Smaller text is automatically ignored by the consumer, while large graphic illustrations are easy to spot and can be the focal point of the selected item.
• Balance
Quality design is synonymous with excellent balance. The harmony between text elements and the correct distribution of graphic illustrations are the hallmarks of skilled graphic designers. Experienced designers can combine colors and textures to enhance the overall visual design balance of the product.
Six Advantages for Choosing DIMPILL's Graphic Design and Creative Services
• Excellence
Our goal is to satisfy our users' graphic and visual design needs. At DIMPILL, we are constantly trying to improve and learn from every completed project. We owe it to our loyal customers, so we have hired the best designers and technicians in the Middle East to take our offerings to the next level.
• Dedication
For us, user feedback is paramount, and the key to a successful collaboration lies in the exemplary implementation of our client's unique and well-thought-out ideas. Our graphic designers specialize in conveying your messages, and our experience with Middle Eastern businesses helps us understand our partners, facilitate their success, and satisfy their demanding requirements.
• Experience
DIMPILL has over fifteen years of experience offering professional design and graphic implementation services to clients in Lebanon, UAE, Saudi Arabia, and Qatar. Our impressive portfolio makes us the ideal partner for the success of your business, and our technicians' talent can turn your firm into a reference point on the market.
• Open Communication
Honest communication is an integral part of our brand identity, and we are always open to questions from potential customers. Whether you have a query about implementing visual design elements or want to receive a price for a possible graphic marketing strategy, our company is always ready to answer your questions.
• State-of-the-Art Tools and Instruments
At DIMPILL, we only utilize the latest design tools available. Our company uses state-of-the-art programs and powerful work machines to make the visual design process of your brand run efficiently. Why should you call us? Because we are constantly trying to improve our services and always use the latest technological methods developed for the industry.
• 100% Customer Satisfaction
Customer satisfaction is our top priority, and over the years, our company has amassed an impressive portfolio of completed jobs. We aim to guarantee the success of your business, and to this end, we have assembled one of the most skilled teams in the Middle East. Whether discussing website design or creating graphic illustrations for your unique space, DIMPILL can get your business where it deserves.
The Four Steps of Our Graphic Design Ideas Inspiration
• Establishing a Creative Brief
Preparing a creative brief is the first step to a successful collaboration when you are interested in using visual design services. What is a creative brief? It is a document that contains information about the client's scope of work, objectives, and requirements, which will aid in establishing a baseline with our company. Why is a creative brief important? Because it acts as a blueprint that can provide the necessary information for DIMPILL to meet the client's unique vision.
• Comprehensive Research
Our experts will then conduct extensive research to determine which visual elements benefit your product or website and what graphic illustrations will be efficient for your particular use case. DIMPIL's experts will analyze the websites or products of your rivals to identify visual design elements that enhance their market position, identify aspects of your brand that resonate with your unique vision, and explore the requirements and demands of your target audience.
• Building the Graphic Concept
Our design experts will then begin the actual creation of your visual concept. This can include using different graphic elements, such as thumbnails or other components that correlate with your brand's visual identity. The graphic concept involves a partnership between the client and the company, which will seek to identify the visual elements that can influence the position of the business in the market. An excellent graphic concept structure can be your brand's visual framework.
• Refinement and Feedback
Feedback is an essential piece of any process involving website or product design. DIMPILL experts will constantly communicate with you to find a visual theme that matches your brand values. In this regard, you will regularly receive design works for internal review and be involved in all the decisional elements of the design process. Honest communication is an integral part of design refinement, and when it comes to communication, DIMPILL is an authority in the field.
The Benefits of Using DIMPILL's Graphic Design Services
Why should you use the professional services of our firm? In short, you should employ our offerings because we can create a brand identity that will propel your business to new heights of success. Our personalized design services can help you increase viewer retention and communicate your brand image to consumers. As a company with over fifteen years of experience providing design solutions to businesses in Saudi Arabia, Lebanon, Qatar, or the UAE, DIMPILL can act as an ally in your fight for market supremacy. Our experts can be long-term collaborators for the assured success of your venture. From boosting sales to enhancing your brand's reputation, DIMPILL can help you progress and bring your business to the level it deserves.